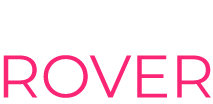 At Moon Rover, we believe in crafting worlds. Rich, wondrous worlds for our players to bring to life and write their own stories in. Worlds filled with unique, fleeting moments that only they will see, giving them one of a kind stories to share with friends. Worlds teeming with life ready for players to dive into again, and again. And we believe in saying yes to players. We believe in heart pumping core gameplay that changes and is changed by the world around you… constantly evolving gameplay puzzles for players to work out, powered by the simplicity of rock, paper, scissors.

At Moon Rover, we want to explore new worlds with you. Abundant worlds, powered by unique moments, driven by fiendishly simple mechanics - that will catch and live on in our players' hearts and minds.
We're going on an adventure. We're building a studio from the ground up, which is both exciting and difficult - mistakes might happen, but we will learn and move on. We are determined to build a culture where everyone feels safe, valued and empowered to be the best version of themselves - if that's what you're looking for, we'd love to hear from you and you can read more about how we plan to go on that journey here.
Open application
If you are excited about joining us on our adventure but couldn't find a job that suits your background or what you want to do, you can always send an open application here - we would love to hear from you. If there are no roles right now that is a match the situation might be different further down the line. 


About Moon Rover Games
Moon Rover Games is a game development studio located in Stockholm, Sweden. Our founding team has spent decades working on blockbuster franchises such as Battlefield, Far Cry, Star Wars Battlefront, Tom Clancy's The Division, Mirror's Edge, and more, and eventually decided to strike out on their own to explore new worlds and new ways to create them.

Our first game is an ambitious cooperative action game set in a new IP and designed to generate unique emergent gameplay stories that players can truly make their own.
Already working at Moon Rover Games?
Let's recruit together and find your next colleague.